Coal Amerikaanse Sjaal
Headict is the online hat shop that offers the largest range of Coal products: caps, gloves, coal scarves and hats; we have more than 200 items available and they are all unisex so suitable for men and women. Coal accessories are designed for adventurers and suitable for any kind of (winter) weather. There is a coal hat for everyone! Color aficionados can't beat their luck with a beanie in yellow, but there's also a beanie in black for those who prefer neutral clothing.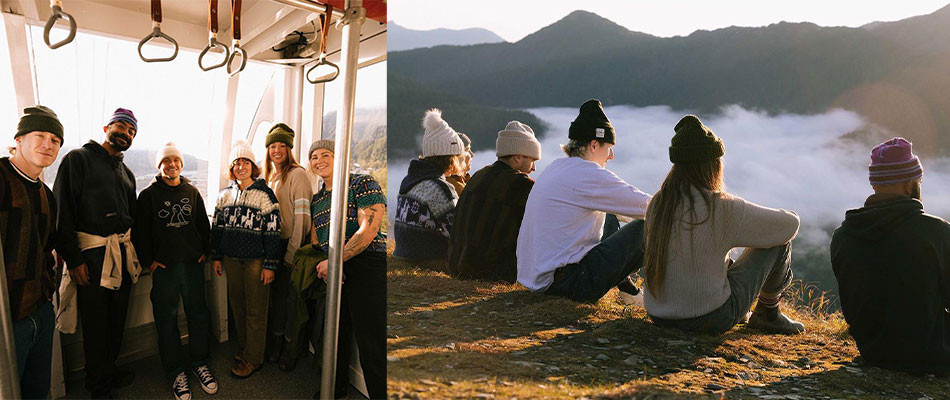 Coal headwear
Convinced that caps should be more than just accessories, a group of friends decided in 2002 to found Coal. Based in Seattle, the brand has one simple goal: to create high-quality headwear designed for people with an active lifestyle. They differentiate themselves from competing brands by focusing on appropriate, quality products and clothing with a clear identity. By using high quality materials and with a great eye for detail, they make products that fit well and that last a long time and because of the one size they fit everyone. You can recognize their accessories by the typical Coal label. On the more neutral beanies you will find the logo on a modest label on the brim or the lapel of your coal hat.
also see :
Hats and Beanies from Coal
A Coal hat or Coal beanie is made of the best materials and with a unique fit without losing its functionality. At Coal, they love a variety of design (blanket hats, knit hats, hats with visor, long or short), stitching (knit large or small) and colours. From slouchy coal beanie to coal hats knitted with a fold over, with a pompom or without, the coal hat fits every outfit and fits every size, because it is one size fits all! So if you're looking for original accessories for everyday use or a ski hat made with care and detail, you've come to the right place in our hat shop!
By the way, we don't only have hats, but you can also go here for a cap from Coal! Buy a cool snapback cap or a more outdoor cap for a brisk walk through the mountains! With an order of EUR 75 or more, shipping is free!